Simple methods for enhancing patient outcome in routine care: Measuring, monitoring, and feedback
Michael J. Lambert | michael_lambert@byu.edu

Brigham Young University, United States.

Gianluca Lo Coco

Universita degli Studi di Palermo, Italy.
Abstract
While highly effective, psychotherapy outcome studies suggest 5?14% of clients worsen while in treatment and that therapists are unable to identify a substantial portion of such cases. Methods to systematically track client mental health functioning over the course of treatment and adjust treatment through the use of problem-solving tools are described. We summarize meta-analyses of the effects of a feedback system indicating that the number of psychotherapy patients who deteriorate can be cut in half. We conclude with a series of practice implications, including that clinicians seriously consider making formal methods of collecting client feedback a routine part of their daily practice.
Downloads
Download data is not yet available.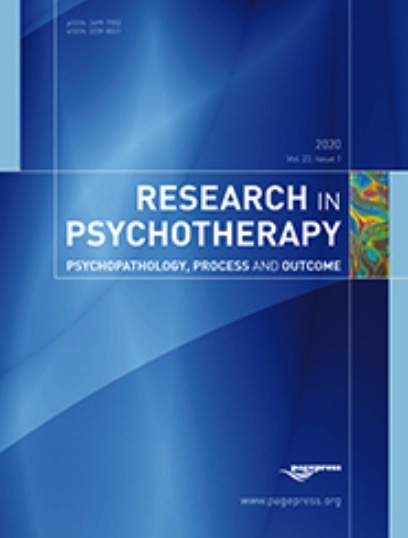 Keywords:
Client Feedback, Outcome Questionnaire-45, Treatment Failure
Statistics
Abstract views: 564

PDF: 414

Share it
PlumX Metrics
PlumX Metrics provide insights into the ways people interact with individual pieces of research output (articles, conference proceedings, book chapters, and many more) in the online environment. Examples include, when research is mentioned in the news or is tweeted about. Collectively known as PlumX Metrics, these metrics are divided into five categories to help make sense of the huge amounts of data involved and to enable analysis by comparing like with like.
How to Cite
Lambert, M., & Lo Coco, G. (2014). Simple methods for enhancing patient outcome in routine care: Measuring, monitoring, and feedback. Research in Psychotherapy: Psychopathology, Process and Outcome, 16(2), 93-101. https://doi.org/10.4081/ripppo.2013.147
Copyright (c) 2014 Michael J. Lambert, Gianluca Lo Coco
This work is licensed under a Creative Commons Attribution-NonCommercial 4.0 International License.